8,000+ sold
Regular price
Sale price
$10.00
Unit price
per
Sale
Sold out
NO toner needed when you use our Iconic Foaming Cleanser + Toner which is an oil-free foaming cleanser and toner in one that gently lifts dirt, oil, and makeup without stripping the skin of its natural moisture. Specifically formulated to balance the skins pH levels leaving the skin feeling clean and refreshed. 
Use with Clean Skin Microfiber Washcloths
 Shelf life is 2 years after opening. 
Black-owned

Woman-owned

Clean Beauty

Vegan

Cruelty-free

Paraben-free
View full details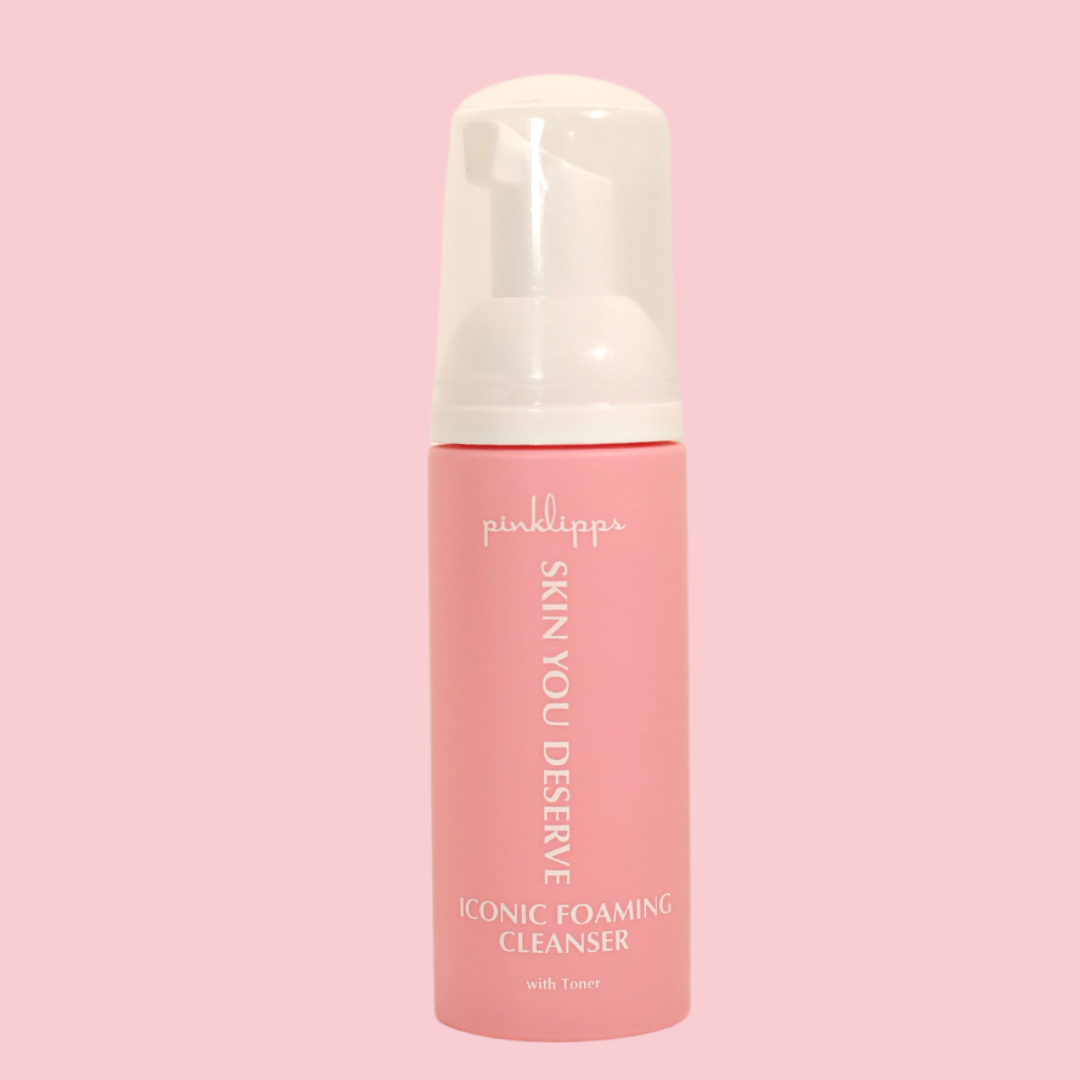 REVIEW HIGHLIGHTS
Everlasting Matte Liquid Lipstick

Restocked on Lady Boss because I absolutely love it! Great color and cover but most of all healthy for my lips!

Restocked on Lady Boss because I absolutely love it! Great color and cover but most of all healthy for my lips!

Read more

Everlasting Matte Liquid Lipstick

I love this lipstick! It stays on all day and the colors are so pretty! I ordered 5 and I love them all!!!

I love this lipstick! It stays on all day and the colors are so pretty! I ordered 5 and I love them all!!!

Read more

Brow'd Up Brow Pencil

Love this. Have never had this before or used this type. Love it.

Love this. Have never had this before or used this type. Love it.

Read more

Brow'd Up Brow Pencil

The eye brow, pencil color was exact and has the most realistic hair precision on when you applicate just not a lot of product.

The eye brow, pencil color was exact and has the most realistic hair precision on when you applicate just not a lot of product.

Read more

Major Matte Primer

I love this primer. It makes the makeup apply smoothly and leaves my skin feeling soft.

I love this primer. It makes the makeup apply smoothly and leaves my skin feeling soft.

Read more

Glow Lip Oil Bundle

I am enjoying Glow Lip Oil! Especially now that it's getting warm and I like wearing just a hint of lip color that glows!

I am enjoying Glow Lip Oil! Especially now that it's getting warm and I like wearing just a hint of lip color that glows!

Read more

All Day Rose' Facial Spray

This is definitely my favorite face spray. My face doesn't feel complete without it

This is definitely my favorite face spray. My face doesn't feel complete without it

Read more

Skin Is In Bundle

The skin is in bundle was a gift for me and I loved it! I followed all the instructions and it turned out wonderful! Perfect for a bath/shower self care ritual! I will definitely buy from this store again💖

The skin is in bundle was a gift for me and I loved it! I followed all the instructions and it turned out wonderful! Perfect for a bath/shower self care ritual! I will definitely buy from this store again💖

Read more

Loose Setting Powder

I absolutely love this loose powder I finally found a make up product that doesn't make me look cakey and helps me cover all the small bumps on my face. Had it as a sample through my ipsy bag and glad I fell in love and can start wearing foundation again

I absolutely love this loose powder I finally found a make up product that doesn't make me look cakey and helps me cover all the small bumps on my face. Had it as a sample through my ipsy bag and glad I fell in love and can start wearing foundation again

Read more
Black-owned

Woman-owned

Clean Beauty

Vegan

Cruelty-free

Paraben-free