8,000+ sold
Regular price
Sale price
$10.00
Unit price
per
Sale
Sold out
Use after Super Cleanser, 2x a week non-consecutive days. Use with Clean Skin Microfiber Washcloths
Vitamin-rich apple fruit extract nourishes and softens the skin while rice starch, apricot seed powder and other exfoliating agents remove the surface layer of dead skin cells and unclog pores for smooth, glowing skin.
Black-owned

Woman-owned

Clean Beauty

Vegan

Cruelty-free

Paraben-free
Features and Benefits: Rice Starch (Oryza Sativa (Rice) Starch) • Absorbs Oil Pumice • Removes dead cell layers, revealing fresh, new skin • Smoothes skin and improves look of lines • Targets pores Glycerin is a natural moisturizer that adds water to the epidermal layer while providing homeostasis. • Intercellular matrix is composed of many elements that hold cell together. • Glycerin is just one example. • Helps prevent dehydration, and dry/wrinkled appearance. • Aids in skin's immune/healing system. • Extremely hygroscopic (attracts water into the skin from the surrounding air). Apricot Seed Powder (Prunus Armeniaca (Apricot) Seed Powder) • Mild Exfoliation Aloe Vera (Aloe Barbadensis Leaf Extract) is derived from plant leaves, and is widely recognized as a botanical miracle. This extremely effective, soothing natural plant fluid is composed of 20 amino acids, minerals, calcium, iron, zinc, magnesium, sodium, potassium and mucopolysacharides (a naturally occurring moisturizer). Since 1500 B.C., this plant has been successfully used for a wide range of skin care applications. Ancient Egyptian, Greek, Chinese, Roman and Arabian herbalists used this potent resource for healing and soothing burns, epidermal inflammation, cuts, wounds, and insect bites. Naturally contains: • Vitamins A, B, B2, B3, B6, B12, C, and E. • Minerals calcium, iron, copper, phosphorus, sodium, magnesium, chromium, and • zinc. • Amino acids, protein, enzymes, and humectants. • Anti-inflammatory. • Antibacterial properties. • pH nearly identical to our skin. Propylene Glycol • Humectant- a substance that retains moisture. • Skin feels moist and soft. Apple Fruit Extract (Pyrus Malus (Apple) Fruit Extract) • Soothing • Astringent Properties Cucumber Extract (Cucumis Sativus (Cucumber)Fruit Extract) helps to: • Smooth, tighten, and refresh tired sagging skin. • Has a cooling effect and is credited with moisture binding anti-inflammatory capabilities. • Calms the skin as it delivers moisture. • Traditionally known to aid in diminishing dark circles
Squeeze product into palms and, or onto our Clean Skin Microfiber Washcloths and massage over a clean face in a circular motion. Rub product on face with a splash of water to create lather. Rinse off well.
Water (Aqua), Oryza Sativa (Rice) Starch, Sodium Laureth Sulfate, Cocamide MEA, Pumice, Glycerin, Acrylates Copolymer, Glycol Distearate, Hydroxypropyl Methylcellulose, Prunus Armeniaca (Apricot) Seed Powder, Aloe Barbadensis Leaf Extract, Propylene Glycol, Pyrus Malus (Apple) Fruit Extract, Cucumis Sativus (Cucumber) Fruit Extract, Tetrasodium EDTA, Phenoxyethanol, Caprylyl Glycol, Potassium Sorbate, Hexylene Glycol, Titanium Dioxide (CI 77891), Mica (CI 77019)
View full details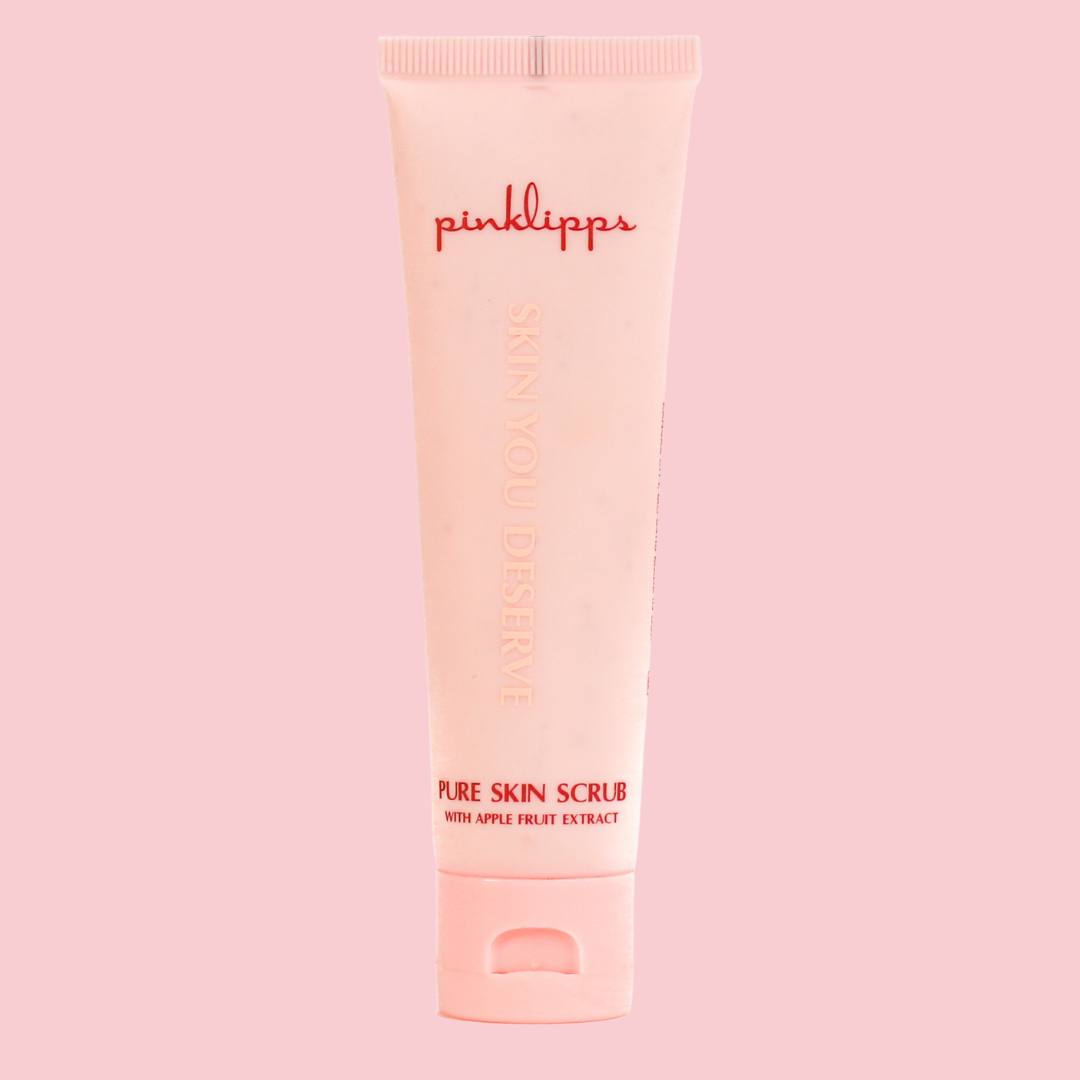 REVIEW HIGHLIGHTS
Everlasting Matte Liquid Lipstick

Restocked on Lady Boss because I absolutely love it! Great color and cover but most of all healthy for my lips!

Restocked on Lady Boss because I absolutely love it! Great color and cover but most of all healthy for my lips!

Read more

Everlasting Matte Liquid Lipstick

I love this lipstick! It stays on all day and the colors are so pretty! I ordered 5 and I love them all!!!

I love this lipstick! It stays on all day and the colors are so pretty! I ordered 5 and I love them all!!!

Read more

Brow'd Up Brow Pencil

Love this. Have never had this before or used this type. Love it.

Love this. Have never had this before or used this type. Love it.

Read more

Brow'd Up Brow Pencil

The eye brow, pencil color was exact and has the most realistic hair precision on when you applicate just not a lot of product.

The eye brow, pencil color was exact and has the most realistic hair precision on when you applicate just not a lot of product.

Read more

Major Matte Primer

I love this primer. It makes the makeup apply smoothly and leaves my skin feeling soft.

I love this primer. It makes the makeup apply smoothly and leaves my skin feeling soft.

Read more

Glow Lip Oil Bundle

I am enjoying Glow Lip Oil! Especially now that it's getting warm and I like wearing just a hint of lip color that glows!

I am enjoying Glow Lip Oil! Especially now that it's getting warm and I like wearing just a hint of lip color that glows!

Read more

All Day Rose' Facial Spray

This is definitely my favorite face spray. My face doesn't feel complete without it

This is definitely my favorite face spray. My face doesn't feel complete without it

Read more

Skin Is In Bundle

The skin is in bundle was a gift for me and I loved it! I followed all the instructions and it turned out wonderful! Perfect for a bath/shower self care ritual! I will definitely buy from this store again💖

The skin is in bundle was a gift for me and I loved it! I followed all the instructions and it turned out wonderful! Perfect for a bath/shower self care ritual! I will definitely buy from this store again💖

Read more

Loose Setting Powder

I absolutely love this loose powder I finally found a make up product that doesn't make me look cakey and helps me cover all the small bumps on my face. Had it as a sample through my ipsy bag and glad I fell in love and can start wearing foundation again

I absolutely love this loose powder I finally found a make up product that doesn't make me look cakey and helps me cover all the small bumps on my face. Had it as a sample through my ipsy bag and glad I fell in love and can start wearing foundation again

Read more
Black-owned

Woman-owned

Clean Beauty

Vegan

Cruelty-free

Paraben-free